Shipped in 24 hours
Our own factories, they all have inventory and factory prices. Ensure fast
delivery and qualified quality.
Origin: China
Material: natural wood.
Size: select the same size (width * height) as the painting you selected
(make sure your painting has an additional 2.5-3cm border, and the canvas size
must be at least 5-6cm larger than the wooden frame size.)
Note: This is just a wooden frame without painting. It can be wide or high. Both
can be changed at any time, because you only need to rotate it.
For more size options, please contact me to customize any free size
Thank you for coming and have a nice day!
Package Included
4x Wooden frame bars with glue tape
4x Ladder-shaped inserts
4x U-shaped pins
1 x Traceless hook kit
Instruction:
(please make sure your painting has an extra edge of 2.3 cm, I mean the size of canvas should be at least larger than the size of 4.6 cm wooden frame)
make ready:
1.painting (Without this,You need to prepare)
2.frame
3.cardboard
4."U"Nail
5.Black hook and small screw
6.Tools: hammer, screwdriver (Without this,You need to prepare)
Step 1:
Turn over the painting and mark the position of the wood on the paint with a pen.Please make sure that the corner of the wood surface and the edge of the wood match the edge of the painting.(the inner frame must be seamless) this is very important.
Step 2:
pleaseConfirm the location. Tear off the doublesided tape one by one. Then make sure the angle of the painting stays between the angles of the wood. Press the wood more neatly
Step 3:
Insert the "U" nail into the corner of the wood.
Step 4:
Insert the card board to hold the frame.
Step 5:
lock the hook behind the frame
Successfully completed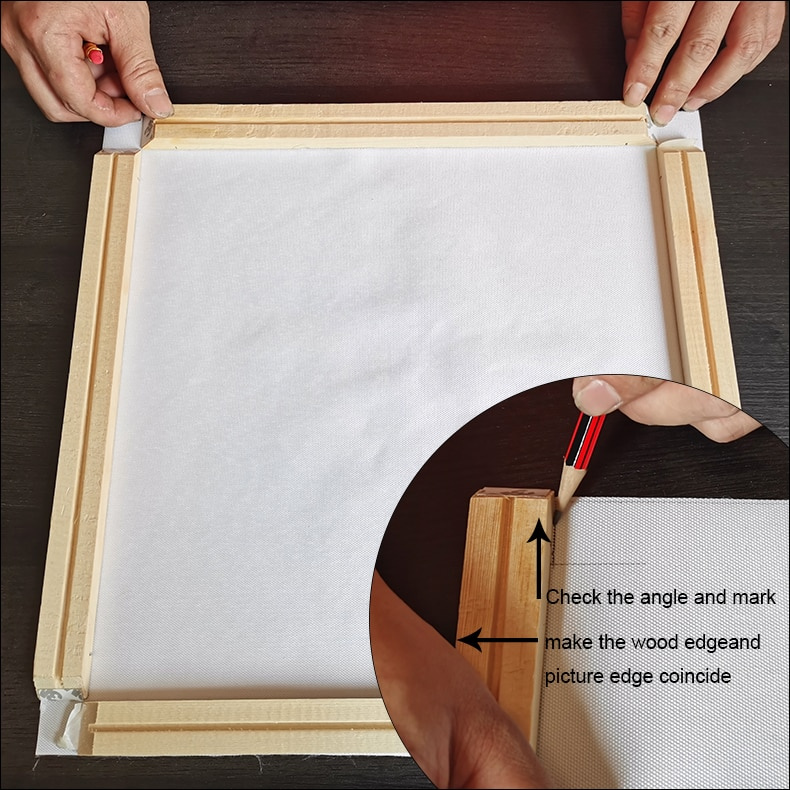 優惠條款及細則
⭐️六年老店,日銷商品百件,好評如潮
⭐️-屋企附近自提點自取
☎️訂購前請先
Whatsapp:98423283
質 詢 電 話:66867308
或店铺沟通查詢,提供留貨服務
✅接受 AlipayHK / 八達通 / Tap & Go / WeChat Pay HK
🏆消費者購買商品後,依然可以隨時取消訂單; 視客戶時間要求而定,一般送貨時間為2-7天; 如商品缺貨或客人收到產品有問題可以在7天內免費退換。
⭐️
支持電子消費券
⭐️
用手機及電腦網頁版落單,可以接受AlipayHK ,八達通 , Tap & Go , WeChat Pay HK,Payme付款
🏆
手機端APP多種付款方式攻略: