Note: The handle requires AAA batteries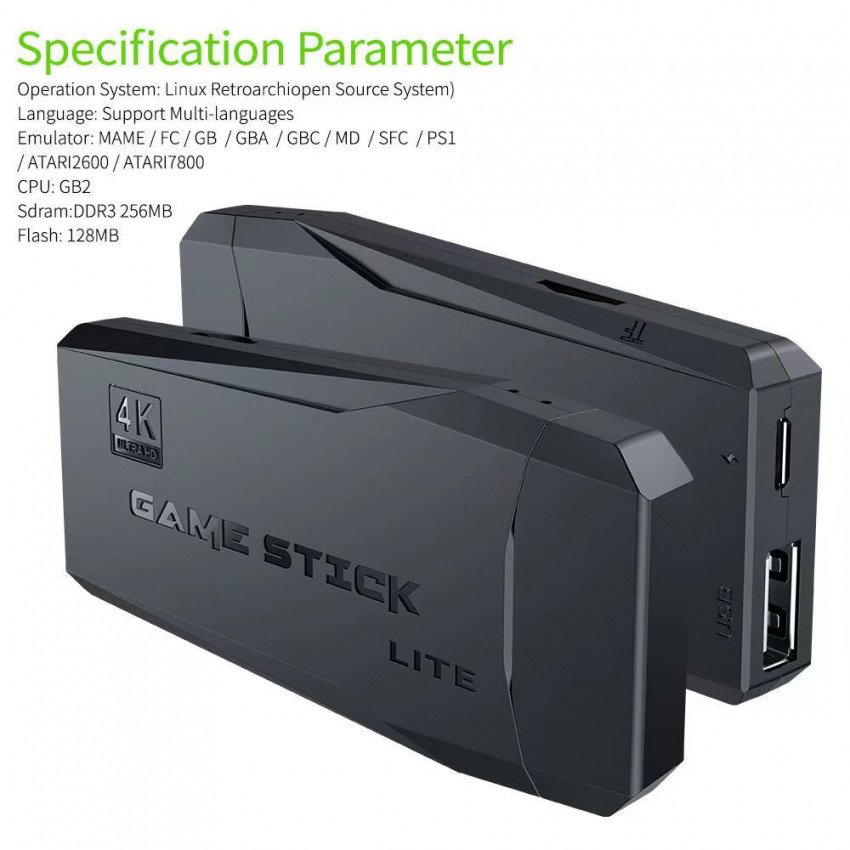 Video Game Consoles 4K HD 2.4G Wireless 10000 Games 64GB Retro Mini Classic Gaming Gamepads TV Family Controller For PS1/GBA/MD
4K HDMI-compatible Video Game Stick Console
The portable mini game machine has a light and compact body.Plug and play, does not take up too much space, and is easy to carry, suitable for travel and home use.This video game console is suitable for ultra-high-definition TV/computer/monitor/projector, supports HDMI-compatible connection , has 1080P HD image quality, and can enjoy lively and interesting video games on the big screen.
Support 9 Emulators
With upgraded GB2 CPU chip, the console is built-in more than 9 Emulators, compatible for MAME, PS1, GB, GBA, GBC, MD, SFC, FC and ATARI format games, which you can download and save at its Memory Card;
2.4G Dual Wireless Gamepad Controller
Equipped with two 2.4Ghz wireless game controllers. Support up to 4 players at the same time, you can remotely control and enjoy the game on the sofa with your family or friends.
What's Update ?
Support 25 languages.The latest wireless TV game console, with 64G Memory Card, built-in more than 10000 Games, searchable, collectible, save process, and support you to download your favorite games;