Tri-Band WiFi
With tri-band WiFi, you get three WiFi bands, with the third dedicated for communication between your router and satellite. That means less network congestion and device interference, and more speed and efficiency. Enjoy the fastest WiFi on every device, wherever you are in the house.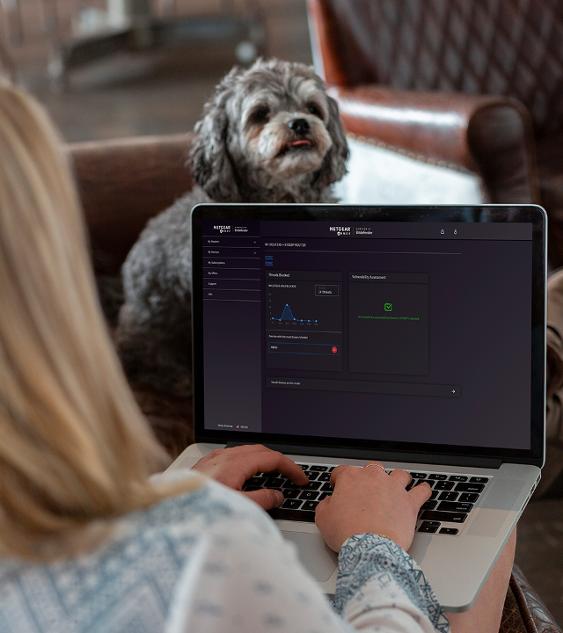 Cybersecurity for Your Home
Advanced cyber threat protection for your devices at home and on the go with NETGEAR Armor™ powered by Bitdefender®.
Previous Slide
Next Slide

NETGEAR Armor
NETGEAR Armor cybersecurity keeps your network and private data safe from online threats, at home and on the go. One subscription protects an unlimited number of connected devices, from phones and laptops to thermostats and security cameras.
NETGEAR Armor is even better with new features like Anomaly Protection, Brute Force Protection, Exploit Prevention, Sensitive Data Protection and more.
LEARN MORE ABOUT ARMOR
EXPLORE NEW FEATURES
NETGEAR Smart Parental Controls

Managing your kids' time online has never been easier. No need to take away any devices – with just a few taps, you can build profiles for each family member, pause internet on devices, and so much more*. Start building healthy online habits today.


*Some features require Premium Subscription. Get a 30-day free trial; no credit card required. $7.99/month or $69.99/year after end of trial.
LEARN MORE