USB C HUB 11 in1 Type c hub Docking Station with 4K HDMI ; VGA,1 USB 3.0+3 USB 2.0/75W PD/SD;TF Card Reader/Mic;Audio for Mac Pro;Type C Laptops
✅ No matter where you go, it is always convenient to connect your laptop with your favorite USB devices. Works well at the office and also for everyday use. Perfect for vacation and business trips.

✅ Multiport connection: USB C hub includes 1 Ethernet/RJ-45 Port, 1 USB Type-C Female PD charging port, 1 HDMI port, 1 TF SD card slot, 1 SD card slot, 1 Audio/mic 2-in-1 jack, 1 USB 3.0 & 3 USB 2.0 Type A ports. This USB C hub applies to all Type-C laptops.

✅ Crystal-Clear 4K HDMI Output: Make your life more colorful - Mirror or extend your screen with the USB C adapter's HDMI port and directly stream 4K UHD or Full HD 1080p video to HDTV, monitors, or projectors for a cinema-like visual feast. When the HDMI and VGA output ports work simultaneously, the display will ONLY duplicate and NOT extend but the maximum resolution of both ports is 1080P.

✅ High-Speed USB and SD/TF Data Transfer: The USB 3.0 ports support transmission speed rates of up to 5 Gbps, which connecting multiple USB peripheral devices such as smartphone, tablet, and hard drive, and Windows Type-C laptop for effortless data transfer. Built-in SD and TF ports easily access files from universal SD card and Micro SD card. SD card reader transfers data with the highest speed up to 100MB/S, easily read the beautiful moments in your camera and cell phone.

✅ Incredible Compatibility: Simply Plug and Play. This USB C hub is ready to use after it is plugged in. No software, drivers, or installation required. An ideal USB hub for Type-C laptops or mobile devices such as Samsung Note 8/9, Galaxy S8/S9, Apple Mac Mini, Apple iMac/Pro, Apple MacBook Pro, HP Spectre/Envy, DELL XPS 13/15, Google Chromebook Pixel, Lenovo Yoga, Surface Go/Book 2/Studio 2, ThinkPad Gen/Carbon.
1*RJ45 Ethernet port: 100Mbps/10Mbps RJ45 LAN. Ethernet connection is more stable and fast than WI-FI.

4K HDMI; VGA Port: The usb c docking station can connects your type-c device to an external display via the 4K HDMI port, allowing you to enjoy a bigger, clearer visual feast.

1*3.5mm Audio/Mic jack: The 3.5mm audioport can be connected to headphones to enjoy your music, movies and calls without disturbing others.
The 3.5mm Mic jack port can also be connected to speakers, karaoke audio and other electronic devices, louder and more passionate.

1*USB C ports: PD fast charging ports can charge your macbook, mobile phones or small devices such as power bank, small fans, desk lamps, etc.

1*USB 3.0+3*USB 2.0 ports: Superspeed data transferof up to 5Gbps, backwards compatible to USB 2.0, USB 1.1 and USB 1.0. And youcan use 3 USB 3.0 ports to connect your keyboard, mouse, hard drive for your usb c latops at the same time.

1* Micro SD / TF slot: usb c hub with MicroSD card reader compatible Micro SD/TF/Micro SDXC/Micro SDHC/UHS-I
Compatible All type c laptop:
+All new MacBook Pro2019 2018 2017/Macbook Air 2019 2018 2017
+Lenovo Yoga900/ Yoga5Pro/ThinkPad_X1Carbon 2017
+HP Pavilion x2/ Seectre13/EliteBookFolioG1
+Google ChromeBook Pixels/PixelBookPen
+Huawei MateBook X Pro/MateBook E
+Samsung NoteBook/ GalaxyBook
Compatible All type c smart phone
+Huawei Mate 20/Mate 10 Pro/MateRs/P20/P20Pro
+Samsung Galaxy S10/S9/S8/Note8
+Microsoft 950XL/Microsoft 950
+LG FGF700(G5)/LG V300L
1. For a stable connection, Connect power to the hub when devices connected to this hub exceed total current of 900mA maximum ,otherwise, output current may become unstable or disconnected.
2. Not intended for use with gaming devices and high-power devices (external hard drives/iPad pro 2018 /Mojave / Switch /Apple USB Super Drive etc.) or adding an extra extension cable for the hub as it can cause slow transmission, HDMI port not being recognized, or other connective issues.
3. Be sure that your laptop's Type C ort support DP Altmode( Video Ouput), otherwise hdmi port of USB-C dockign station won't work.
4. HDMI and VGA ports can be used simultaneously,but the maximum resolution of both sides is 1080P.
5. The SD card slot and the TF card slot can not be used on the hub simultaneous.
6. The USB Ports are intended for data trnasfer,don't recommend for charging iPad, tablets or smart phones via usb.
There are 8 models optional, different model with different interface and appearance, please choose suitable model before purchase:
(1) 4-in-1 Type-C Port: USB3.0*1 + USB2.0*3

(2) 4-in-1 HDMI Model : HDMI + USB3.0*1 + USB2.0*1 + PD

(3) 6-in-1 HDMI Model : HDMI + USB3.0*1 + USB2.0*1 + PD+TF+SD

(4) 5-in-1 HDMI Model+RJ45 : HDMI + USB3.0*1 + USB2.0*1 + PD Charge + RJ45

(5) 8-in-1 HDMI Model+RJ45 : HDMI + USB3.0*1 + USB2.0*1 + PD Charge +TF+SD+RJ45+ PD Data Transmiton

(6) 11-in-1 HDMI Model+RJ45 : HDMI + USB3.0*1 + USB2.0*3 + PD Charge +TF+SD+RJ45+ VGA + AUX

(7) 11-in-1 HDMI Model+RJ45 : HDMI + USB3.0*1 + USB2.0*3 + PD Charge +TF+SD+RJ45+ VGA + AUX

(8) 11-in-1 HDMI Model+RJ45 : HDMI + USB3.0*1 + USB2.0*3 + PD Charge +TF+SD+RJ45+ VGA + AUX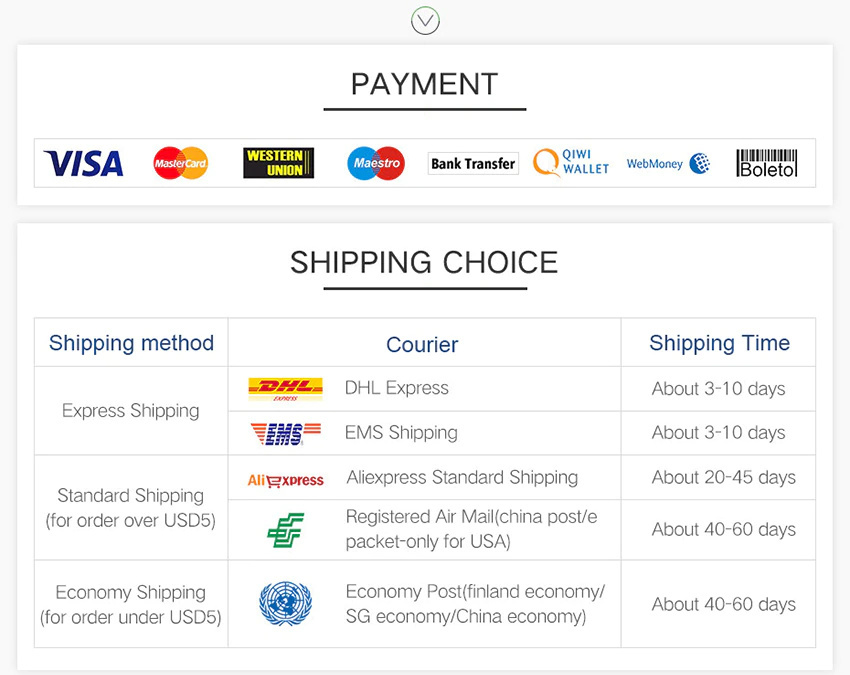 優惠條款及細則
接受 AlipayHK / 八達通 / Tap & Go / WeChat Pay HK
✅20元現金優惠碼:MONEY20 , 限1月31日前使用 !
🌟 LINO數碼🌟 💯原裝行貨💯
🚚 全港各區屋企附近自提點攞貨
📞Whatsapp:94460062
質詢電話:
66867308
✅ 超長15日有壞包換,一月代理保養🔧
✅ 收到貨試機有壞包換保證✅
✅ 提供報價服務,歡迎查詢
💳 為指定信用卡客戶提供免息分期服務 (6/12/24個月)
⏰ 辦公時間:09:00PM-22:00PM
📧 電郵:sabriifatmeh5@gmail.com