Before you buy this item, in order to avoid some unnecessary troubles,you must read those tips at first .
Please note:
Please make sure your device is compatible with the extension, otherwise it cannot be used. The Type-C interface of the laptop must be Thunderbolt 3 or support the USB3.1 protocol.HDMI function requires Type-C interface to support Display mode

There are 2 models available, please choose suitable model according to your needs:
(1) 6 in 1 Model: HDMI-compatible*1+USB 3.0*2+SD/TF*1 + PD*1
(2) 5 in 1 Model: USB 3.0*1+ USB 2.0*1+ SD/TF*1
IMPORTANT NOTE

- When connecting to laptop, Do NOT support charging cellphone through USB-A or USB-C female port due to limited current.

- Please provide power supply when connecting to power-hungry devices; Only support connecting 1 HDD/SSD at a time.

- To prevent Wi-Fi interference, you could wrap the line body near type-c port with foil paper, or using the router of 5GHz frequency. Also, please unplug ethernet cable and PD charging cable from adapter when not using.

- For Xiaomi laptops, we suggest connecting to non-original PD power adapter such as Apple, Dell power adapter to ensure normal use.

Compatible laptop devices: (not a complete list)
Laptop with a fully function(support charging, data transfer and video output) USB-C port or Thunderbolt 3 port. Or please confirm with us.
Compatible for Apple: MacBook/ MacBook Pro (2021/2020/2019/2018/2017/2016); Macbook Air 2018/2019/2020, MacBook 12"; iPad Pro 2018/2020/2021; iPad Air(4th generation)
Compatible for Surface: Microsoft Surface Book 2/ Surface Go/ Surface Pro 8/Surface Pro 7
Compatible for Dell: Dell XPS 13 9365/ XPS 15 2018/ XPS 13 9300/ New XPS 15 with i7 dedicated video card 64GB of ram and 2TB SSD; Inspiron lingyue 5000/7000
Compatible for Lenovo: Lenovo Yoga 720-13IKB/ Yoga 730/ Yoga 900-13ISK/ Yoga 910/ Yoga 920/ Yoga 930/ Yoga 940-14IIL; 3rd generation Thinkpad Yoga; Yoga15 Thinkpad Ultrabook Pro; Thinkpad E590/ Thinkpad P72/ Thinkpad T470/ Thinkpad X1 Carbon (2019 model); Flex 14 IML (81XG)/ Flex 5; Legion Y530; Lenovo C930/ T480s/ X390/ 81N8
Compatible for HP: HP Shadow Elf 4 Pro; Elitebook 1050 G1/ Elitebook Folio G1
Compatible for ASUS: ASUS Honor 3/ASUS Honor 3 Pro;Lingyao X;U4100UN;U5100UQ;ROG
Compatible for Google: Google PixelBook
Compatible for Xiaomi: MI Air 12.5/13.3,Pro 15.6
Compatible for Huawei: Huawei Matebook 14/ Matebook 13/Macbook X/Macbook X pro/ Macbook X pro 2019/Macbook E/Macbook X 2019/MatePad/MatePad Pro;Honor Magicbook/Magicbook Pro/2020
Compatible for Razer: Razer Blade 2017 (gtx 1060)

Phone series (not a complete list)
Compatible for Samsung: S10, S10+, S9, S9+, S8, S8+, Note 8, Note 9, Note 10, Note 10+
Compatible for Huawei: Mate 30/30Pro/30RS, Mate20/20Pro/20X/20RS, P30/P30Pro, P20/P20Pro, P40/P40Pro, Mate10/Mate10Pro, Honor V20, Compatible for Honor: Note10
Compatible for OPPO: R17 Pro
Compatible for LG: LG G5, LG V30, V40, V50, G7, G8

6 IN 1 Hdmi Model HUB
4K HDMI
The HDMI port offers you a full HD 4K (3840*2160P) display at 30Hz to a larger screen. Support both mirror and extend mode on Windows and macOS systems.
Fast data transfer
The data transfer speed of the two USB 3.0 ports reaches up to 5Gbps. It only takes you a few amount of time to load files, pictures, music, or movies from drives to your laptop.
87W Fast Charging
The USB C charging port could charge the laptop while the USB C port on the laptop is occupied. The maximum power can reach up to 87W.
SD/TF card reader
There are universally compatible card readers for both SD and TF cards, solving your problem of lacking of ports. Note: SD and TF card readers cannot be used simultaneously.





5 IN 1 Hdmi Model HUB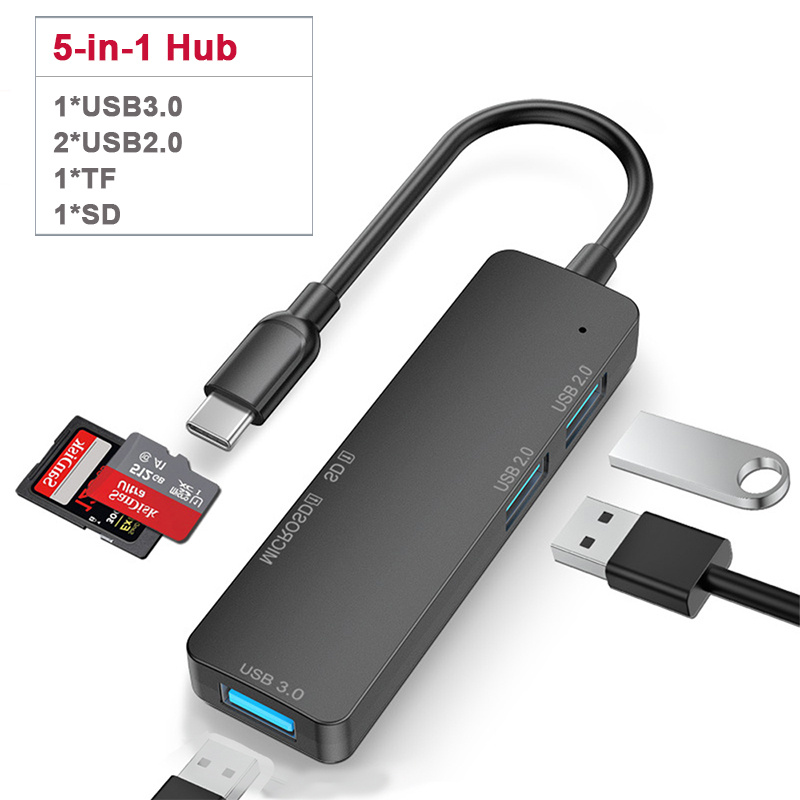 優惠條款及細則
接受 AlipayHK / 八達通 / Tap & Go / WeChat Pay HK
✅20元現金優惠碼:MONEY20 , 限1月31日前使用 !
🌟 幻維電腦🌟 💯原裝行貨💯
🚚 全港各區屋企附近自提點攞貨
📞Whatsapp:94460062
質詢電話:
66867308
✅ 超長15日有壞包換,一月代理保養🔧
✅ 收到貨試機有壞包換保證✅
✅ 提供報價服務,歡迎查詢
💳 為指定信用卡客戶提供免息分期服務 (6/12/24個月)
⏰ 辦公時間:09:00PM-22:00PM
📧 電郵:sabriifatmeh5@gmail.com
🏆
手機端APP多種付款方式攻略: